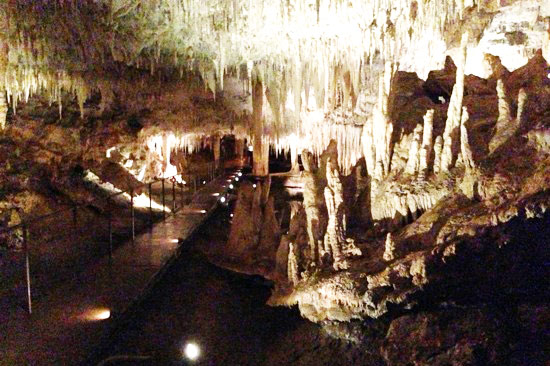 Lake Cave is the deepest of the open caves, small and magical, it is like a winter wonderland overflowing with beautiful stalagmites, stalactites, straws and columns beautifully highlighted with a light show. It's amazing to think that these delicate natural sculptures have been created over millions of years by water droplets. Just being in this cave seems to bring with it a new perspective.
The trek into the cave is difficult but the guide does give you plenty of time and the walk back up is completely at your own pace. The Guide is informative and exciting.

Children love this tour as it truly is unearthly, ignites the imagination as is quite commonly unlike anything they may have experienced before. It is a memory that will stay forever.

In the same location you can spend time at CaveWorks, the Eco Visitor Centre where you learn all about caves; their history, hydrology, geology, and ecology.
The exhibition shows the importance of the conservation of caves and shares local fossil findings. Free entry with your cave tour or you can simply visit CaveWorks for a small fee.
Experience the Cave Crawl...Children crawl through the mock cave tunnel and practice being in a small dark space before their intrepid adventure underground!

There is a well stocked gift store for souvenirs and information in all forms. Delightful, well priced refreshments are available at the relaxed Lake Cave Tearooms in a tranquil bushland setting and served with a smile. Open 9am to 5pm
Ticket Prices: Tour takes 1 hour.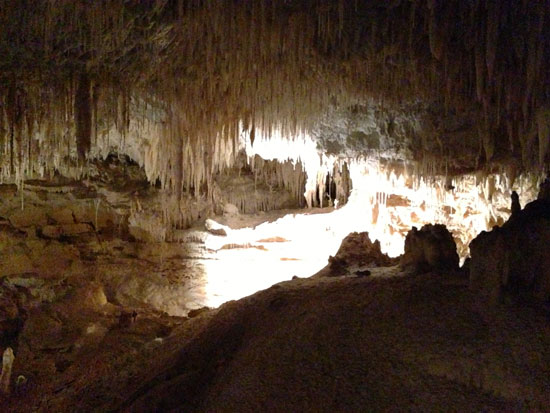 Entry to Jewel, Lake or Mammoth
Ticket Prices: Entry to Jewel, Lake or Mammoth Caves is paid.